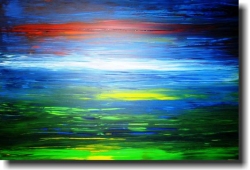 I am currently exhibiting at
Claire Galleries Ltd
7 The Orb
Tenby street
Birmingham B1 3EL
Tel: 0121 233 3917
Sunday, 08 May, 2011 - "A cut above the rest"
Commissoned work for Award winning Birmingham Salon
New digital arkwork has been commissoned by Benjamin Ryan Hair & Beauty for their new Salon in The Western Arcade in central Birmingham. Good luck with the opening
Sunday, 13 February, 2011 - On the Rental Market
A new avenue for Damngoodart
Damn goodart is please to be offering rentals on any available artwork. 3, 6 12 month rental available upon request. The first one has been shipped this week.
Thursday, 27 January, 2011 - "Life's a Beach"
New works at last
New works have finally started to be shown for the start of 2011, most are inspired from the great British surf and others, well are just others. Please any enquiries just email and happy to discuss anything being shown or indeed anything your looking for.
Sunday, 24 October, 2010 - "Surf's Up"
Damn Good Art Coast to Coast
Damn Good Art has been to the seaside this summer and inspired some new ideas and a brand new collection. All inspired by the Great British Surf. After trying to tame the waves of Devon and Cornwall and failing, a new collection will be riding the waves very soon...
Friday, 14 May, 2010 - Damn Good Art - "Travels Well"
Further and further
Damngoodart have pushed boundaries even further with Sales that have now gone East as well as West. This has delayed my new collection for 2010 but please watch this space for further updates.
Tuesday, 18 August, 2009 - A NEW STUDIO - NEW BEGINNINGS
Business as usual
it's taken a while but i have moved into my new studio in Birmingham hence the delay in new works, but all being well it will be full steam ahead for a new collection out very soon. Thank you all for the enquiries and i will have something to show you all very soon.
Tuesday, 02 December, 2008 - A NEW YEAR AHEAD
A NEW COLLECTION FOR 2009
Damngoodart will be launching a new collection of paintings in 2009, a limited number of original paintings, watch this space and be the first to view and buy this select limited number of paintings before they go on general release into the galleries. Please contact me for further information
Monday, 08 September, 2008 - A BIG THANK YOU
Yes too you
A big thank you for everyone who has been passing comments on the website and of course to all those who have purchased, Also an answer to the question why my canvases are so big, i like painting big canvases, but it doesn't stop me painting on smaller ones if you want a smaller piece. Thank you all again for the support and keep looking.
Saturday, 03 May, 2008 - Damn good art gets the luck of the Irish
Private buyers in southern Ireland
Artwork has been sold to private collectors in Dublin and Cork. 2 new pieces from my recent collection were snapped up by buyers in Southern Ireland
Tuesday, 19 February, 2008 - Damn Good Art Travels Overseas
Sales in the USA
Artwork has been commissioned for a private buyer in the USA. Customer wanting 2 large acrylic canvases of vibrant colours for business offices
Thursday, 26 July, 2007 - Damn good art in new exhibition
Fine Art UK - Ledbury 4th August Colour in Art
Damn good art will be exhibiting new works at Fine Art Gallery based in Ledbury on the 4th AUGUST - COLOUR in ART exhibition. Abstract and contemporary paintings by both established and up and coming artists. Contact: 36 The Homend Ledbury HR8 1BT Tel: 01531 632 557 Out of Hours Tel: 07887 543444
Wednesday, 06 June, 2007 - Guide Dogs Gala Day - Art for All - 07/07/07
Damn good art exhibiting with Claire's Gallery
New for 2007 will be an exhibition entitled 'Art for All'. Featuring tactile and interactive exhibits, this is accessible art for both visually impaired and sighted people. Previously attended by over 10,000 people and 4,000 dogs, the third Guide Dogs' Gala Day is expected to be the charity's biggest outdoor event of 2007. The event will be taking place at Moreton Morrell, Warwickshire Agricultural College, on a very easily remembered date - 07/07/07! This year's Gala Day is an event for all our guide dog owners, staff, volunteers and friends to mark in their diaries!
Sunday, 29 April, 2007 - The Window Gallery - Birmingham Central Library
Damn good art exhibition
Damn good art will be exhibiting some of my art in The Window Gallery located in the Birmingham Central Library from the 1st May until Mid June 2007. All are welcome and many pieces will be for sale.
Sunday, 22 April, 2007 - Northern Contemporary Art Auction - The Biscuit Factory
Damn Good Art sells well at auction
Pieces that were put into the Northern Contemporary art auction on the 19th April sell well and shall defianlty put more up for auction again.
Thursday, 29 March, 2007 - Northern Contemporary Art Auction - The Biscuit Factory
Damn Good Art selling 6 pieces of art.
Auction - 19th April 2007 Viewing from 13th - 19th April 2007 This evening auctions consist of approx 200 lots with watercolour, sculpture, ceramics, silver, oil paintings, and other mediums. These are exciting auctions and an alternative way to purchase art from both local and international artists.
Monday, 19 February, 2007 - Studio Open Weekend
Damn good art Studio open for Art sale this coming weekend
Damn good art opens its studio this coming weekend for the public to come and browse Artwork for sale direct from the artist, MASSIVE savings to be made, also if your looking for something in particular we are happy to discuss commissions for artwork required, either private or business. All welcome, Studio open Sat - 11am - 3pm, Sun - 1pm- 4pm
Friday, 29 September, 2006 - Just Art - Be Inspired exhibition
Damn good art exhibiting 2nd - 28th October
An exhibition for new and up and coming artists, giving them the chance to exhibit work and getted veiwed by the public. Exhibition open Mon-Sat 9am - 5.30pm Just Art 1464 Pershore Road Stirchley Birmingham B30 2NT Tel: 0121 458 3800
Tuesday, 29 August, 2006 - Birmingham Artfest - The Bond, Floodgate Street
Damn good art exhibiting 8th-10th September
I will exhibiting some of my work in Artfest at The Bond in Floodgate Street, Birmingham.
Thursday, 22 June, 2006 - Damn good art
Exhibition at Birmingham Central Library
Coming soon and exhibition of some of my work will be shown at the Birmingham Central Library - Watch this space for forthcoming dates.
Wednesday, 22 March, 2006 - Exhibition: Repitition
Exhibition at Chameleon Gallery in Walsall, West Midlands
Repetition 10th-31st March 2006 open wednesdays to saturdays 11am-6pm Opening night celebration on the 10th March 6-9pm- This is to celebrate the gallery being open for a year,so a first birthday party atmosphere is to be had!
Wednesday, 22 March, 2006 - BLINDART
Sense & Sensuality 2006 - Painting Short Listed
My painting City Lights II (page 6 in online gallery) has been short listed in the above competition http://www.blindart.net/home